Design and Optimization of Protein Inhibitors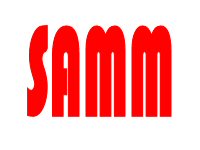 The Simulation, Analysis, and Mathematical Modeling (SAMM) group maintains expertise in the design and optimization of protein inhibitors. These inhibitors can be small peptides or drug molecules, and in the latter case it is not necessary to even know the structure of the protein being inhibited.
Contact Information: Dr. Sarangan (Ravi) Ravichandran (301)846-1991
---
Inhibition by Small Peptides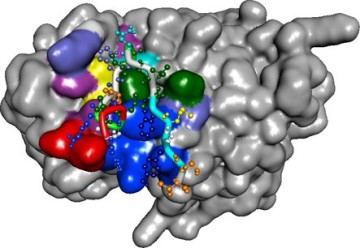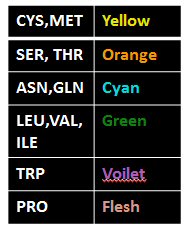 By substituting amino acids for the interacting peptides at the RAF-dimer interface, we were able to suggest amino acid
substitutions that would increase the binding energy, and therefore increase the inhibition of dimerization.
This work is in collaboration with Dr. Deborah K. Morrison, Head Cellular Growth and Mechanisms Section, CCR.


---
Designing Inhibitors of Cbl Proteins
In collaboration with Dr. Stanley Lipkowitz, Acting Branch Chief Women's Malignancies Branch, CCR, this project aims to design peptide/small-molecule(s) that can act as a decoy that can competitively bind to Cbl as an inhibitor or an activator. Pharmacophore modeling is used to predict whether new compounds will be active.