Impact of Mutations on Protein Function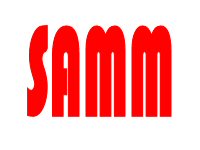 The protein modeling and genomic analysis capabilities of the SAMM group allow us to assist the researcher in identifying the impact of specific genomic mutations on protein functions. Thisincludes understanding the effect of amino acid substitutions as well as the effect of mutations at splice junctions. For example, if a mutation occurrs at an intronic splice-donor site, the preceeding exon can be skipped during splicing, while if it happens an in intronic splice-acceptor site, the following exon can be skipped.
---
Effects of Genomic Mutations on RB1 Function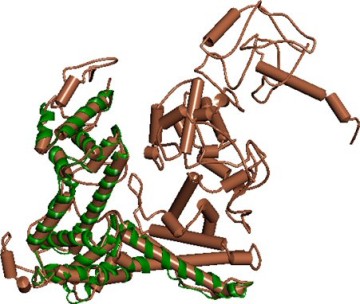 The complete loss of RB1 function results in bilateral retinoblastoma. Individuals with this condition
are assumed to have a germline mutation in one RB1 gene. RNA sequencing is used to identify mutations
and an in-house program determined its translational effect.
In the example shown at here, a loss of exons 14-16 results in a premature termination of the protein.
Modeling shows that this protein lacks the majority of pocketA and all of PocketB and RbC.
This results in a loss of function of RB1.
This work was done to support the research effors of Dr. Lindsay M. Morton, Radiation Epidemiology Branch, DCEG.
---
Effects of Genomic Mutations on POT1 Function
POT1 is a member of the telombin family and encodes a nuclear protein involved in telomere maintenance.
We were asked by Dr. Maria Teresa Landi, Radiation Epidemiology Branch, DCEG, to determine if amino acid
substitutions could affect function.
Modeling was used to
determine the positions of
important residues
Various programs were used to predict the effects
of various mutations

Mutation
Taster
SIFT
PolyPhen2
HumVar
HumDiv
R137H
DC

APF
PRD
PRD
D224N
DC

APF
PRD
PRD
S270N
DC

TOL
BEN
BEN
A532P
POL

TOL
BEN
POD
Q623H
DC

APF
POD
POD

MutationTaster: DC: Disease Causing; POL: Polymorphism
SIFT: APF: Affect Protein Function; TOL: Tolerated
PolyPhen2: PRD: Probably Damaging; POD: Possibly Damaging; BEN: Benign