Protein Modeling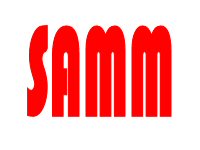 The SAMM Group has extensive experience in using Molecular Modeling methods to study
protein stability and protein-ligand interactions.
Contact Information: Dr. Sarangan (Ravi) Ravichandran (301)846-1991
---
Exploring the Role of BCL2 in Apotosis
Using a combination of sequence/structure and Molecular Dynamics methods, we tried to predict the role of K16/K22 residues
in BCL2-like proteins. We showed that K16/K22 is involved in the structural integrity of BCL.
Any mutation involving these residues will interfere with the function of BCL proteins.
This project is in collaboration with Dr. Scott Durum, Head Immunological Cytokine Group, LMI, CCR.