Overview
October 19, 2022
NCI at Frederick Conference Center
Building 549
549 Sultan Drive
Fort Detrick
Frederick, MD 21702
Conference Center Auditorium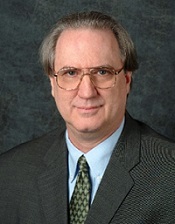 In recognition of his upcoming retirement, we are hosting a symposium to celebrate Dr. Stephen Hughes' illustrious career.

The Symposium will be in person at the NCI-Frederick Conference Center and will have a virtual option as well.

The scientific component of the symposium will be provided by the following invited speakers: Eddy Arnold, Mike Bishop, Mario Capecchi, John Coffin, Wei Shau Hu, Mary Kearney, Jeff Lifson, Dmitry Lyumkis, Bob Siliciano, Ron Swanstrom, Harold Varmus, and Peter Vogt.

Bob Wiltrout, Jeff Strathern, Nita Maihle, and Larry Arthur will also say a few words about Steve's scientific and non-scientific accomplishments.


Registration Close Date: October 14, 2022