Overview
April 15 - 16, 2019
Masur Auditorium
10 Center Drive
Building 10
NIH Bethesda, MD 20814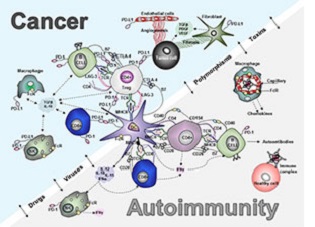 This meeting will focus on two issues and will include
speakers from the NIH intramural and extramural
communities:
1) Understanding the biology of immune-related
adverse events which have occurred in cancer
patients being treated with immunotherapies and how
that might inform the study of autoimmune disease.
2) Defining the potential for the study of autoimmune
disease to lead to greater understanding of the
treatment and management of immune-related
adverse events during and following cancer
therapies.
"Artwork courtesy of Colleen Curran"
Organizing Committee Cancer-Autoimmunity
Katarzyna Bourcier, PhD, Program Officer, National Institute of Allergy and Infectious Diseases
Elizabeth Jaffee, MD, AACR President, Deputy Director, Sidney Kimmel Comprehensive Cancer Center
Johns Hopkins University
Marie Mancini, PhD, Program Director, National Institute of Arthritis and Musculoskeletal and Skin Diseases
Elad Sharon, MD, Co-Chair, Cancer Moonshot Adult Immunotherapy Implementation Team, National Cancer Institute
Connie Sommers, PhD, Program Director, National Cancer Institute
Howard Young, PhD, Principal Investigator, National Cancer Institute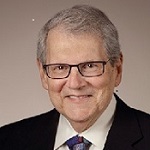 "Dedicated to the Career and Memory of Dr. Stephen Katz"
"Continuing Medical Education Activity – AMA PRA Category 1 Credits™ available!"
Registration
Registration is currently closed.